Voltage Regulator / Rectifier - CARR491

Among others suitable for:
Yamaha DS7 1972
Yamaha R5 1970
Yamaha R5B 1971
Yamaha R5C 1972
Yamaha RD250 1973
Yamaha RD250A 1974
Yamaha RD250B 1975
Yamaha RD350 1973
Yamaha RD350A 1974
Yamaha RD350B 1975

OEM numbers:
278-81910-21 / 278-81970-21 / 278-81910-22

-- More info --

We manufacture a wide range of regulator rectifiers to fit new and older motorcycles.

New advanced design - most of our regulator rectifiers now feature highly advanced metal ceramic heat transfer and are built using the latest equipment, making them extremely rugged and reliable.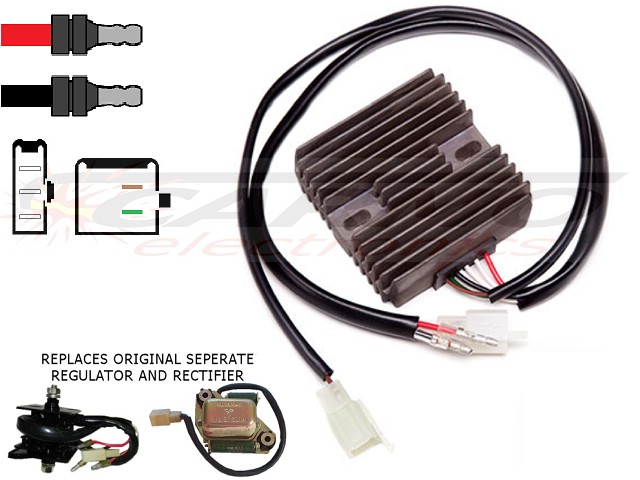 1 Year warranty.

Team-Carmo
There are currently no questions about this product.