Improved Kawasaki VN1500 Vulcan CDI box 21119-1217 J4T02371 21119-1417 J4T02372
Plug&Play
For:
Kawasaki VN1500 vulcan CDI
Kawasaki VN1500A CDI
Kawasaki VN1500B CDI
Kawasaki VN1500 Vulcan 88 SE CDI ignition
Kawasaki VN1500C Vulcan CDI
Kawasaki VN1500L Vulcan CDI
Kawasaki VN1500 Vulcan Classic CDI
1987 1988 1989 1990 1991 1992 1993 1994 1995 1996 1997 1998 1999
On the box:
21119-1417 / 211191417
21119-1217 / 211191217
J4T02371
J4T02372
Other names:
EC Ignitor, brain, ignition module
CDI, ECU, ECM computer, Black Box, Ignitor
ignition control module, spark box
Ignition Spark Control Module
CDI Ignition
Your bike will perform better with this advanced ignition unit from Carmo electronics!
Improved version!
This improved digital replacer from Carmo has a builtin vacuum ignition delay. So you do not need to mount the vacuum tube!

What's improved/better compared to the original unit:
- The unit is protected against overvoltage (defect voltage regulator/rectifier, bad battery, ...).
- The unit is protected against a defect ignition coil and reverse battery connection.
- The unit has a acceleration correction, when the bike rev's up the ignition delay will be a bit more (in proportion). Smoother acceleration.
- The unit uses digital technique, so it is more accurate and temperature changes have no influence, the curve is also optimized for more power.
- When the battery voltage changes the unit will change the control to the ignition coil so the spark power will stay the same.
- Start mode, during engine start the unit will give more current to the ignition coil for a faster start.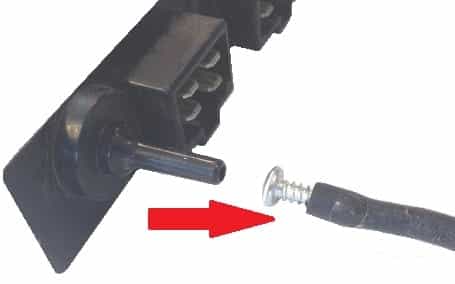 Our improved digital replacer has a digital vacuum ignition dealy so it does not need the vacuum hose.
Vacuum hose must be sealed airtight.


3 Year warranty

Team-Carmo
Ci sono attualmente nessuna domanda su questo prodotto.
Perche' scegliere Carmo?
Fino a 3 anni di garanzia
Prezzi fissi delle riparazioni
Riparazione entro 5 giorni
Visualizzato Recentemente