This is a improved digital Honda XL600v transalp MS8 CDI unit
Plug&Play
Warranty 3 years

-- It is important that 'MS8' is printed on your original CDI unit, if 'MM9' is printed on your CDI unit, you need THIS UNIT --

This is an improved 'plug and play´ replacement unit developed by Carmo.
The spark delay is more accurate and less dependent on temperature changes.
The spark is more powerful on the moments that it is needed so that the engine will perform better.
Exchanging one of the two units is possible, but for optimum performance, we recommend to replace them both.
For:
Honda XL600V transalp CDI
Honda XL600V PD06 CDI
1987 1988 1989 1990 1991 1992 1993 1994
Honda XRV650 Africa Twin
Honda XRV650 RD03 CDI
1988 1989
MS8 CDI ECU

OEM part Numbers
30410-MS8-610
MS8 CI558

Team-Carmo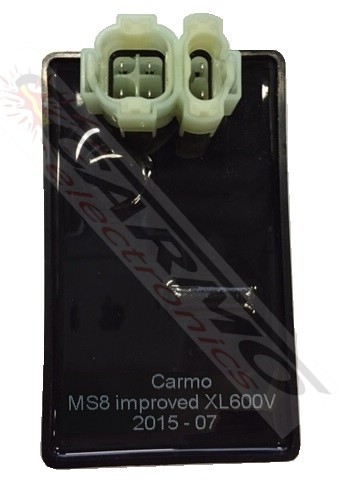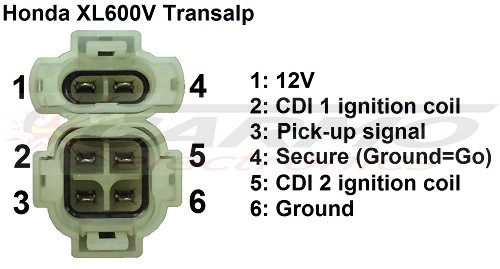 MS8: pin 4, Secure, Ground = ON
MM9: pin 4, Ground as pin 6
There are currently no questions about this product.