Size: 115/54/16 (Click for explanation)

Among others suitable for:
Honda CX500 1978 1979 1980 1981
Honda CX500C Custom 1979 1980 1981
Honda CX500D Deluxe 1979 1980 1981
Honda FT500 Ascot 1982 1983

OEM numbers:
31100-415-005 / 31120-415-005 / 31120-473-005

We manufacture a wide range of generators to fit new and older motorcycles.
Most of our generators are now supplied ready to fit with pre-installed grommet and connectors for quick and easy fitting.
We only fit OEM connectors.
All products supplied are new, eliminating the need for customers to send in the old ones.

Click HERE for Installation Manual

1 Year warranty.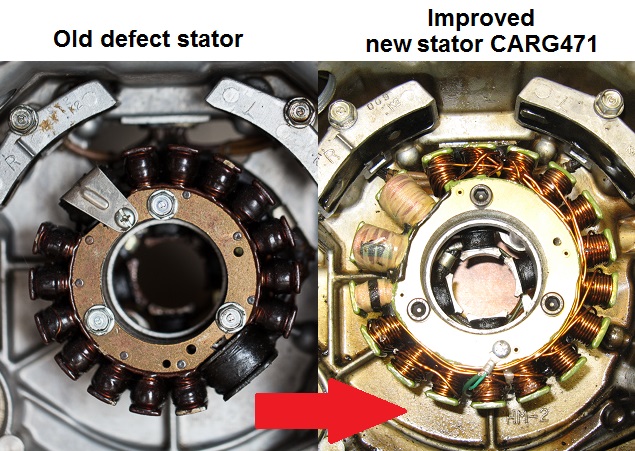 Team-Carmo
There are currently no questions about this product.