Digital Improved Replacer unit
Dynatek Dyna3, Dyna III ignition unit

For this price Carmo replaces the entire board of your unit by a new advanced version.
You have to send us your unit (address), so we can mount the digital replacement in your unit.
Within 3 working days.
3 Years warranty!

This Dynatek ignition mainly fitted on the following models:
BMW R65
BMW R45
BMW R100T
BMW R100RT
BMW R60/7
BMW R80/7
BMW R100S
BMW R100/7
BMW R75/7
BMW R100RS
BMW R90S
BMW R90/6
BMW R75/6
BMW R60/6
BMW R60/5
BMW R75/5
Moto Guzzi V7 Sport
Moto Guzzi 750 S
Moto Guzzi 850
Moto Guzzi V1000
Moto Guzzi 1000 SP
Moto Guzzi Le Mans
Moto Guzzi 1000 S / SP
Moto Guzzi California II
Moto Guzzi California III
Moto Guzzi California 1100
Moto Guzzi California EV

What's improved/better compared to the original unit?:
- The unit is protected against overvoltage (defect voltage regulator/rectifier, bad battery, ...).
- The unit is protected against a defect ignition coil and reverse battery connection.
- The unit has an acceleration correction, when the bike revs up the ignition delay will be a bit more (in proportion). Smoother acceleration.
- The unit uses digital technique, so it is more accurate and temperature changes have no influence, the curve is also optimized for more power.
- When the battery voltage changes the unit will change the control to the ignition coil so the spark power will stay the same.
- Start mode, during engine start the unit will give more current to the ignition coil for a faster start.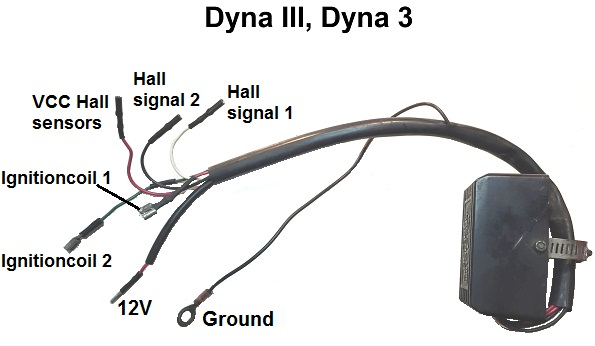 Team-Carmo
There are currently no questions about this product.