Improved MOSFET Voltage Regulator / Rectifier - CARR5115
More effective and gets less warm than the original regulator rectifier, therefore more reliable!
14,1V / 39A

Among others suitable for:
Rotax 912 voltage regulator
Rotax 914 voltage regulator
Rotax 912UL voltage regulator
Rotax 914UL voltage regulator

OEM numbers:
343620
362001
Ducati Energia Charging System

12V power and ground leads directly to the battery for a direct current flow to prevent loss of power through an extra connector.
Connection 'R' is not needed when you use this imptoved MOSFET regulator rectifier.
Also connection 'C' is not needed because the regulator rectifier switches off automaticly when there is no input from the generator stator.

1 Year warranty.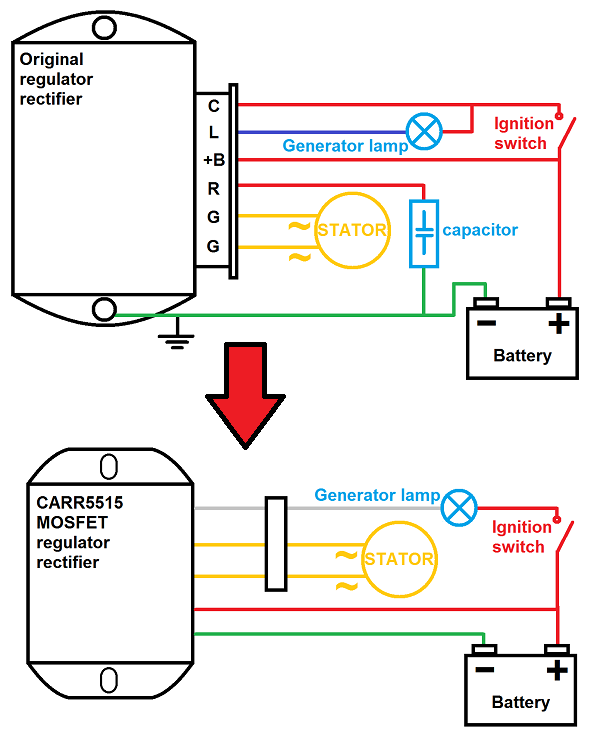 Team-Carmo
There are currently no questions about this product.